Well this has been a strange week for sure - and now it's time for the weekend! Chris plays ball tonight and I have scrapbooking at church. Now to decide what to work on. Not really in the mood, so maybe just some layouts. Pictures can be added later...I really want to be at the game too, Chris has hit 2 over the fence at the last three games! GO CHRIS!!
Well by this time next week I will be in Great Lakes visiting Paxston. It will be crazy next week. He has put in order for favorite food to bring, since there is a microwave in the hotel and we are driving to see him. Jordan and I are going - so glad that I-40 is opened up. I will keep my eye out for the trooper that stopped our friend coming back from the Derby!
Found out that Eclipse tickets went on sale today. Crickette said that one girl went to get them and there was already a line. We will get them tomorrow. What a birthday present!! JUNE 30 - I will be watching the movie of my favorite book of the series. And they also announced this week the release date of Breaking Dawn - 11-18, but won't say if it will be one movie or two... either way we are there!
New Trailer out...
I got a new phone... the Palm Pre.. now to learn to use it. I have trouble just answering it. But I have the internet now! WOO HOO! But don't think I will be trying to type the blog on it, I am sure I will loose my sight!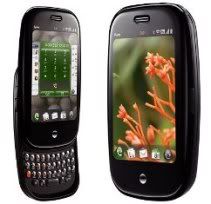 So have a great weekend!
Oh yes, Private Practice finale - WOW - I saw then end last night and then went to watch the whole thing today. Why do we cry when we know it is not real! Looks like Grey's will be a great one next week too. We have to get to IL in time for that! And a wow finish to Vampire Diaries too.
Looks like some summer shows coming up will keep us occupied too!
Enjoy yourself....